Top Ten Tuesday is a weekly meme hosted by The Broke and The Bookish.
This week's theme is 10 Books Every X Reader Should Read, so since I'm such a YA Fantasy lover I figured I would do that genre. It was hard trying to actually pick books for this though because I guess I don't have that many to recommend in the first place. Something I'm going to have to remedy….I wish I could read faster dangit!
10.) Inkheart by Cornelia Funke
What I am really recommending here is the series as a whole but we do have to start with the first one so…..
This is a great series, I absolutely loved it when I was younger. "Inkheart" is about a young girl who adores books but when she reads from them the characters come out into our world. It is just a wonderful story that gets BETTER as it continues, honestly I loved the second book the best but you do have to…ya know read the first one first.
Why You Should Read It: The world building is fantastic in this series, especially as it goes. But the best way to sum up why you should read it is that it's simply magical. Magic is such a big player in "Inkheart" that it just has to be read by fantasy lovers.
9.) The Wrath & The Dawn by Renee Ahdieh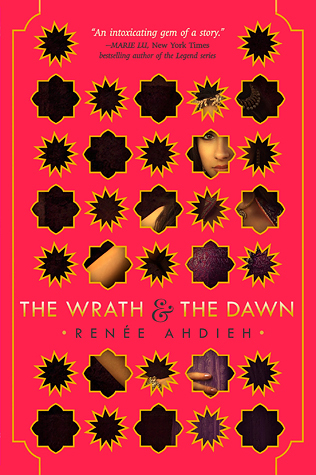 While this is definitely more of a romance book than a fantasy book I still can't help but recommend it since it is such a great book. It does hold some fantasy elements such as the setting, world building, and hints of magic. Really though it's just all around awesome.
Why You Should Read It: As I said the setting really does it, it's fantasy because this isn't historical fiction and it's based on a fairy tale (One Thousand and One Nights). It's a wonderful, magical world Ahdieh immerses us into and trust me when I say immersed. Plus the hints of magic, small though they are, really add to the fantasy element of this book.
You can read my full review here.
8.) Uprooted by Naomi Novik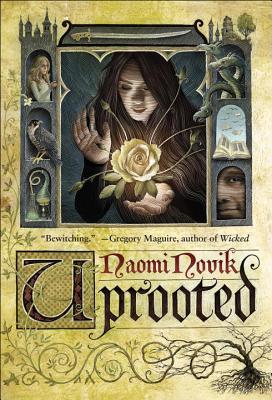 This is a great fairytale-esque fantasy novel, plus it's a standalone!A standalone novel in fantasy is pretty rare, especially one that wraps up everything nicely in one go. This was such a fun experience I feel like I should re-read it again, that and the fact that my early review is embarrassing since I was so inexperienced with reviews.
Why You Should Read It: This has great world-building, interesting mythology, and a neat magic system. There's something to be said for a cool magic system though, in "Uprooted" magic doesn't make you all powerful and has it's limitations. For instance, you can use it all up and then it's gone. This combo makes for a great fantasy book, in my opinion.
You can read my full review here.
7.) Snow Like Ashes by Sara Raasch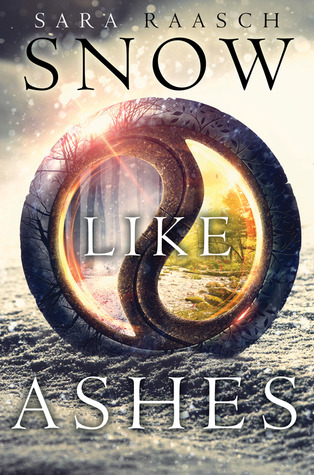 This book was a huge surprise for me, I did not think I would like it as much as I did. I mean….there's a love triangle. I hat love triangles! However, this still managed to be a fantastic book.
Why You Should Read It: Great, great, great world-building! Raasch creates an entire continent, complete with different kingdoms, rulers, and the best of the best when it comes to fantasy: politics. Not the boring kind of course, but the kind that a great fantasy book thrives on. Not to mention there is an interesting magic system, very unique and once again has some limitations such as what gender you are.
You can read my full review here.
6.) Percy Jackson & The Olympians: The Lightning Thief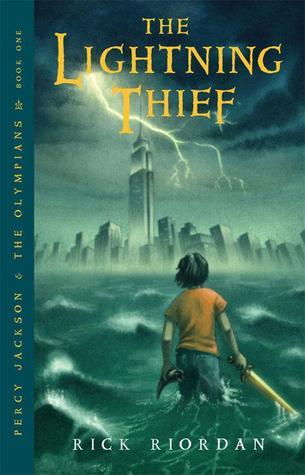 I don't think I could even make a list like this without including the Percy Jackson series! It's the perfect blend of Greek mythology into the modern world. Yes it's more of a middle grade book, but it is perfectly addicting for young adults and adults alike. It's like saying Harry Potter is just for kids, blasphemy!
Why You Should Read It: What is more fantastical than mythology? You get magic, magical items, gods, and quests. That is all 100% fantasy! As I said this book perfectly blends all of those things into our modern world making for a super fun and magical read.
5.) Six of Crows by Leigh Bardugo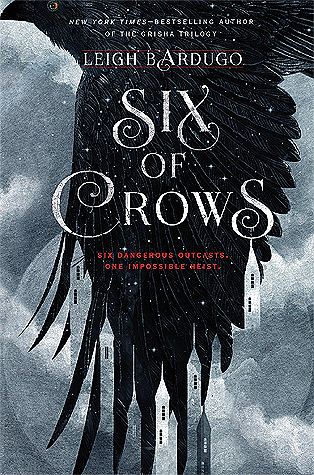 Now I wasn't exactly a HUGE fan of "Shadow & Bone" mostly because I thought it was a bit fantasy-lite and I was a little leery of reading another one of her books especially since this book is CRAZY over-hyped. Well "Six of Crows" is definitely not a disappointment.
Why You Should Read It: Great world-building and very character driven with multiple POVs, if there's one thing that's common in fantasy it's multiple POVs. This is set in the same world as Bardugo's Grisha trilogy but it is quite different since she spends a lot more time fleshing out the setting in this book.
You can see my full review here.
4.) The Impostor Queen by Sarah Fine
I haven't gotten to writing my review for this but it is an exceptional book. I loved it, I honestly didn't have any big complaints at all. There are some twists and it isn't exactly light and fluffy either, it gets pretty dark and Sarah Fine puts the MC through some tough situations.
Why You Should Read This: The world that was created and the mythology were AMAZING. The culture and legends were so unique and creative and not to mention the Queen(s) are the most powerful (girl power!) Another thing was the magic system, once again we have one where the magic isn't all powerful, it has limits and no one's magic is the same.
3.) The Winner's Curse by Marie Rutkoski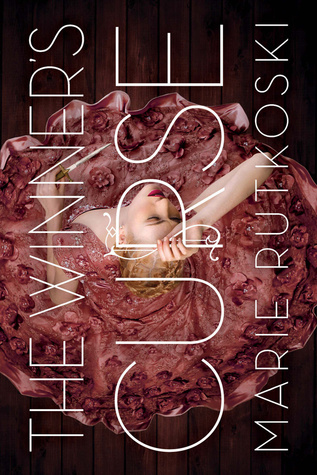 I was extremely surprised by my love for this series so far and while I will say that I do LOVE the sequel much more that I did like this one as well. If I could recommend the sequel first I definitely would, buuuuut I can't. This is a bit lite on the fantasy but if you push through you will be rewarded in the end, I promise!
Why You Should Read It: While the world building itself isn't explained that much in this first installment of the trilogy it does have some great politics. You know, the kind we all love to read about in fantasy books. There is no magic however, making this book mostly about the romance and politics.
2.) Half a King by Joe Abercrombie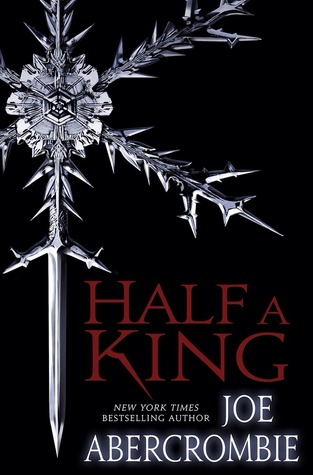 Words cannot express the genius that is this book, PERFECT fantasy for YA. I highly recommend it for fans of Game of Thrones, since it's so extremely similar. This is definitely YA though and not quite as graphic as ASOIAF or Game of Thrones.
Why You Should Read It: Twists, turns, betrayals, politics, magic, world building! You name it and "Half a King" has it! It is simply amazing and a definite read for any lover of YA fantasy, or fantasy period.
You can see my full review here.
1.) The Hobbit by J.R.R. Tolkien
How can I NOT add this? It's perfect for all ages so it definitely can go on a list for YA Fantasy. Not only is it a classic but it's a fin piece of literature. It's the best example of what a fantasy book should be.
Why You Should Read It: It's Tolkien! It's Middle Earth! That's really all the reason you should need. Tolkien created the best fictional world imaginable, complete with it's own languages and everything. Utter perfection.
Are there any books on here that you have read? Any YA Fantasy books you would add to this list? Let me know in the comments and feel free to leave a link to your TTT as well!