I was tagged to do this by two amazing bloggers: Ariana @ The Quirky Book Nerd and Laura @ Bibliofagista! I've known Ariana basically since I started my blog and she's one of my closest blogging buddies so definitely go check her out and Laura's blog was a very recent discovery but her blog is just as awesome so check her out as well! Thank you both for tagging me!
I also recently reached over 400 followers a few days ago and I'd like to first take a moment to thank all of you, my wonderful readers, for following me and reading my posts! It really does mean the world to me to get to talk to so many other book lovers! I thought that this would be a really great time to do this tag so all of you can get to know me a little better.
Vital Stats
Name: Heather
Nicknames: None, unfortunately there aren't many nicknames for Heather. Although my family has weird, random nicknames for me one being Lucy.
Birthday: September 29th
Star Sign: Libra
Occupation: Secretary
Appearance
Hair Color: Naturally? A lightish brown. Right now? Blonde. I like my hair blonde much better.
Hair Length: Long, down to the middle of my back. I like to keep it that long though too!
Eye Color: Green and I'm oddly proud of this.
Best Feature: I guess I'd say my eyes since I like the color and I have long lashes.
Braces: Nope, never and I'm very happy with that. I actually have very, very straight teeth.
Piercings: Once on both ears and then a nose piercing, although I wish I had more!
Tattoos: None right now but hopefully in the future.
Right or Left: Righty!
Firsts
Real Holiday: Um I wish this one was more specific because I don't remember the ones when I was very little but I'd say the first one I remember was when I was 5 I went to Disneyland.
Best Friend: The first one would be either my cousin or a boy I went to daycare prior to school with. I'm still obviously very close with my cousin though.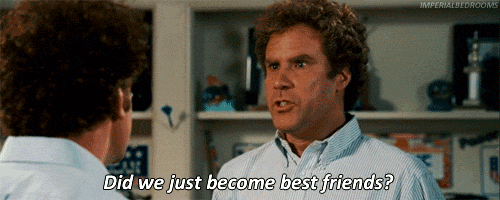 Award: I think the first one would have been when I was in 3rd grade and my short story won a writing contest we had, I have no idea if this was a contest just within our school or what but I was damn proud.
Sport: T-Ball and dance. Which for those of you who aren't familiar with it, it's basically baseball for little kids and we hit the ball off of a tee rather than have it pitched to us. I'm definitely not one for sports though although I was decent at baseball but sports aren't for me and I'm a terrible dancer.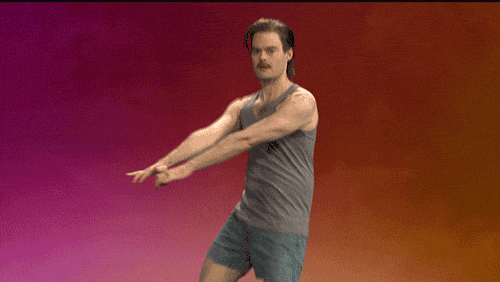 Concert: AC/DC in 8th grade. I was PUMPED okay? I like classic rock…a lot.
Favorites
Film: I'm going to kind of cheat and say the entire Lord of the Rings Trilogy because I love all of them!
TV Show: Sons of Anarchy, Supernatural, and American Horror Story. (Sorry I can't just pick one)
Color: Black and Green
Song: Really? Who honestly has just one favorite song? I'll just say my most listened to song currently is "Irresistible" by Fall Out Boy and no not the one with Demi Lovato….I hate that one.
Restaurant: A local restaurant of ours Rhombus Guys which is a pizza place. I love pizza.
Shop: Books-A-Million, Target, Sephora, and Hot Topic.
Books: Too many! A Song of Ice and Fire series by George R.R. Martin, "Illuminae" by Jay Kristoff and Amie Kaufman, and "Vicious" by V.E. Schwab just to name a few though!
Shoes: Flip Flops and Boots no specific brand.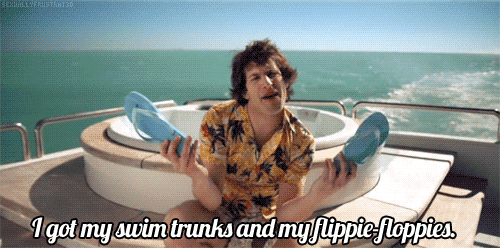 Currently
Feeling: Tired and slightly stressed (so many books and posts I need to finish!).
Single or Taken: Taken!
Eating: Nothing right now but if I could I'd be eating some sort of chip…I love chips.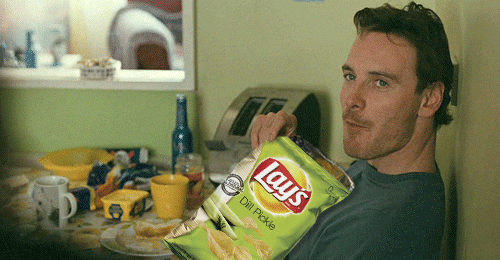 Thinking About: This post, the posts I have to write, the books I need to read, and my best friend's wedding coming up this weekend of course!
Watching: This computer screen…..but when I'm done I'll be re-watching American Horror Story: Asylum for fun.
Wearing: Yoga pants and a baggy long-sleeved shirt…comfy warm things.
Future
Want Children: Yes and no I'm kind of undecided but definitely not right now.
Want To Be Married: Yes, for sure!
Careers In Mind: None really at the moment, sorry I'm boring.
Where You Want To Live: Here in the North Dakota/Minnesota area or maybe in Wisconsin with my other side of the family. Unrealistically though I'd love to live somewhere over in Europe or the Eastern United States!
Do You Believe In
God: I'd like to say yes but sometimes I'm not too sure, I'm young I have time to figure my beliefs out.
Miracles: Yes, I do actually.
Love At First Sight: Definitely not. I believe you can be attracted to someone right away but not love that's something that comes with time in my opinion.
Ghosts: Yes, I do pretty strongly. I'm not a fanatic or anything though.
Aliens: No.
Soul Mates: No. I do believe that there is someone perfect out there for everyone but not soul mates.
Heaven: Yes or at least some form of it.
Hell: Maybe not Hell exactly but I'd like to think that the really evil people in life get punished.
Kissing On The First Date: Sure, no big deal! I did on my first date with my boyfriend I have now.
Yourself: Sometimes, but deep down always.
Tag! You're It:
(Sorry if you've already done this and as always no obligations to do the tag!)
Emily @ Rose Read
Georgie @ Good Book Vibes
Carrianne @ Carrianne's Cuppa 'N Critiques
Jessica @ The Awkward Book Blogger
Ashley @ Dreaming Through Literature
Diana @ Diana Prince Reviews