Of course since Valentine's Day is tomorrow I'll be doing this tag! As you all know I'm not big on romances in books or romance books so I will try and do my best!
I found this on As Told by Tina and the original creator of this tag is CC's Books.
1.) Stand Alone Book You Love
I gave this book 5 stars because it's just so unique, silly, and entertaining! Highly recommended by the way…..
---
2.) Dystopian Book You Love
This is an absolutely amazing book. Period. Full of action, adventure, and heartbreak (seriously YOU WILL CRY). This is dystopian mixed with sci-fi as the people of Earth moved onto this planet.
---
3.) A Book That You Love But No One Else Talks About
A fantastic book with it's own plot and world building but also contains four fairy tale retellings too. I thought this book was so interesting and it definitely needs to be talked about more, such an underrated book!
---
4.) Favorite Book Couple
***** SPOILERS FOR THE DIABOLIC BY S.J. KINCAID BELOW*****
Nemesis & Tyrus
It really is rare that I enjoy romances in YA books let alone slowly pine away waiting for the characters to love each other. In the case with this book it was both, I really liked that it was a slow burn romance and Nemesis and Tyrus really are perfect for each other….
*****END SPOILERS****
---
5.) Book That Other People Love But You Haven't Read Yet
Of course there are many popular books that everyone has read and loved that I have yet to get to but one I'm really excited to get to is "Red Rising" especially since I'm sure I'll love it!
---
6.) A Book With Red on the Cover
I have this on my shelf and it really is gorgeous, however, I wasn't a HUGE fan of "Crimson Bound" by Rosamund Hodge so we will see if I actually enjoy this one…..
---
7.) A Book With Pink on the Cover
Another one on my TBR that sounds interesting enough even if the cover is off-putting for me, it makes it look too fluffy (I know it really isn't) but I'm still confident I'll enjoy this book.
---
8.) You were given a box of chocolate what fictional boyfriend/ or girlfriend would given them to you.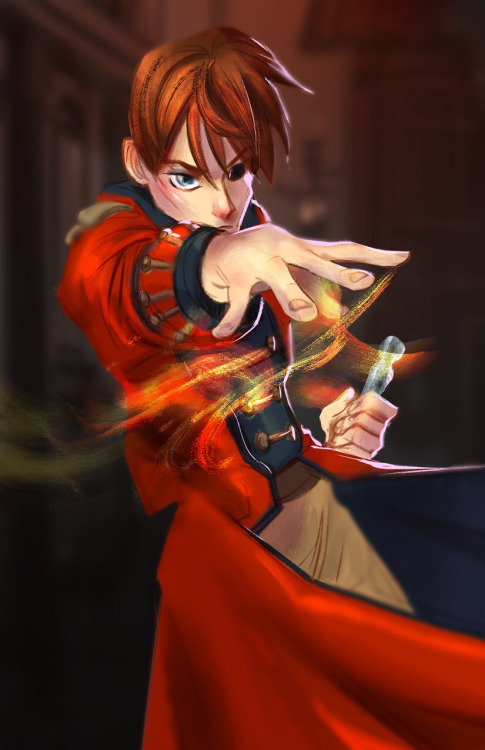 I don't really do book boyfriends all that much but I'll go with either Kell from "A Daker Shade of Magic" or Victor Vale from "Vicious". V.E. Schwab sure does know how to make them…..
---
9.) You are Single on Valentines Day. What Book would you read? What TV show would you watch? What Movie would you watch?
Well if I was I'd be reading either "The Forbidden Wish" or "Daughter of Smoke and Bone", watching no TV (because I don't know of any romantic type shows I'd actually enjoy), and watching my favorite rom-com Sweet Home Alabama!
---
10.) You are in the Book Store. All of a Sudden you get shot with an arrow by Cupid. What New Release will you love?
There aren't too many new releases I'm confidant I will LOVE but one I'm a little more sure of is "The Valiant" because the main character is a female gladiator, which just sounds badass.
Spread the "LOVE'"! I tag you!
(As usual do not feel obligated to do this tag if you don't want to and sorry if you've done this one already, feel free to ignore this!)
Michelle @ Book Adventures
Lauren @ Wonderless Reads
Megan @ Bookslayer Reads
Emma @ After Butterfly Rain
Debbie @ Debbie's Library
Kelly @ Here's To Happy Endings
Caitlin @ Words and Other Beasts
Ariana @ The Quirky Book Nerd
Anna @ My Bookish Dream
Chelsea @ RomWeasley Books
Nicole @ BooksInked
Hannah @ Mortal Reader
Esther @ Chapter Adventures
Emily @ Rose Read
Carrianne @ Carrianne's Cuppa 'N Critiques
Jessica @ The Awkward Book Blogger
Jess @ Beaucoupbooks
Romana @ A Book Nerd
Debby @ Always Booking
Birdie Book Worm
Larkin @ Wonderfilled Reads
Danielle @ Books, Vertigo and Tea
Meghan @ Meghan's Whimsical Explorations & Reviews
Liam @ Hey Ashers!
A Book. A Thought
Payton @ Payton's Book Thoughts
Nikki @ Nikki Needs To Read
Kourtni @ Kourtni Reads
Reg @ She Latitude
Michaela @ Floral Ink Books
Jasmine @ How Useful It Is
Beth @ Reading Every Night
Zeezee @ Zeezee With Books
Ali @ Devouring Books & Lattes
Teacher of YA