This is pretty straight forward and I wanted to do up a quick, short, fun post for you all! So I just tossed together some of the things I know I ALWAYS do as a Book Lover and I know I'm not the only one!
10.) You Love Sniffing Books
New book smell, old book smell, they ALL smell good! I personally prefer new book smell though and like to fan the pages and get a good whiff when I'm walking around a bookstore……
---
9.) You Take Your Books Off the Shelf Just to Hold Them
I can't be the only one that does this, right? I like to randomly go hold my books and stare at them, especially if they're newer books! Something about holding new books in my hands is comforting.
---
8.) You Pack Too Many Books to Take With You on Vacation
Let's see I probably will only need one or two books, realistically…..but what if I finish both of them?! And I have nothing to read when traveling?! The horror! I'll just pack a couple more……
---
7.) You're Never Without a Book
I always have a least one book in my purse at all times! You never know when you need to sit and read while waiting for an appointment, or have some sudden downtime, or your car breaks down and you just chill and read while waiting for help to arrive. You never know!
---
6.) You Can't Wait Patiently For Your BookMail
This one MIGHT actually just be me because I'm the most impatient person in existence. When I order books I literally check their tracking pages more than once daily until they arrive, hoping that by some miracle they will arrive in a day. Yeah, right that won't happen but I hope anyways!
---
5.) You Examine Everyone Else's Bookshelves When You're Over
I'm terrible at this! If I see you have a bookshelf I will immediately go over and examine what books you read and then proceed to tell you my opinion on any book I recognize. I don't care if I go over there every day, I'll do it!
---
4.) When It Comes Time For Your Birthday & Christmas You Have Books on the List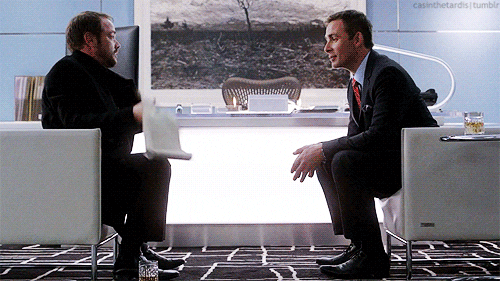 Oh, you want to know what I'd like for my birthday or Christmas? Books. It's as simple as that.
---
3.) You Can Easily Spend Hours at the Bookstore (And Have a Blast!)
I can't tell you how many times friends, family, or my boyfriend get irritated with the amount of time I can spend walking around in a bookstore. I don't even have to buy anything! Mostly I end up having to go alone because it's "too long" for anyone to accompany me!
---
2.) You Stay Up Late into the Night Reading
I think my record was either 3 or 4 AM from what I can remember, of course I haven't done that in a while but I still stay up way later than I should reading! When I was a kid I used to pretend to be asleep and then pull out a flashlight so I could stay up reading……
---
1.) You're an Emotional Wreck While Reading/Books DESTROY You!
If you don't get totally invested in the lives of fictional characters, are you even a book lover? When there are horrible plot twists and you don't cry, scream, or throw your book across the room in rage *gently because we don't want to ACTUALLY hurt the book*, are you even a book lover? You guys know you've all done at least one of those things a couple of times!
Hopefully that was at least semi-fun for you to read through!
Which of these "signs" are some of your bookish habits?
Let me know in the comments!