Darrow is a Red, a member of the lowest caste in the color-coded society of the future. Like his fellow Reds, he works all day, believing that he and his people are making the surface of Mars livable for future generations.
Yet he spends his life willingly, knowing that his blood and sweat will one day result in a better world for his children.
But Darrow and his kind have been betrayed. Soon he discovers that humanity already reached the surface generations ago. Vast cities and sprawling parks spread across the planet. Darrow—and Reds like him—are nothing more than slaves to a decadent ruling class.
Inspired by a longing for justice, and driven by the memory of lost love, Darrow sacrifices everything to infiltrate the legendary Institute, a proving ground for the dominant Gold caste, where the next generation of humanity's overlords struggle for power. He will be forced to compete for his life and the very future of civilization against the best and most brutal of Society's ruling class. There, he will stop at nothing to bring down his enemies… even if it means he has to become one of them to do so.
"You're used to knowing what's what. You think like the rest of them. Things are set in stone. Things are well ordered. Reds at the bottom, everyone else standing on our backs. Now you're looking at me and you're realizing that we don't bloodydamn like it down there. Red is rising."
Where do I even start with this book? It was absolute perfection and simply amazing! Basically I could sit and fangirl over it all day instead of actually writing a coherent review! It's super hard to write a review for a book that I found to be so utterly brilliant but I'll try.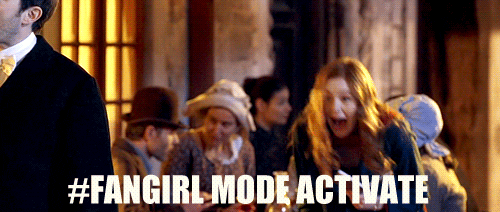 First of all I'd like to say this book is very much a blend of genres, it's not JUST sci-fi and it's not JUST a dystopian either. "Red Rising" has a little bit of everything because it's got both sci-fi, dystopian, and even a little bit of high fantasy elements as well. Now being the big lover of both sci-fi and fantasy that I am, I was completely blown away by having these all combined into the "perfect book" for me! I think the blend of genres would make it a book that's easy for every type of book lover to enjoy!
I absolutely loved the world building as well, Pierce Brown did a magnificent job of being original in my opinion. There is a caste system where people are placed according to Color and do jobs according to that Color, it's also set on Mars (which we learn more about that as well!), and there's a lot of Roman mythology in it as well! There's also just so much unique slang and culture in the world too. It blew me away honestly, I just thought everything was so creative and compelling.
The plot was just overall amazing I love stories about rebellion, rising above oppressors, and rooting for the underdog! This story is all of those things! I was hooked immediately and could NOT put this book down to save my life once I started it. There's constant action, plot twists, and is very complex overall. While the pacing could be considered more on the slow side I still felt there was enough going on not to be bored. It's so VICIOUS! There is a lot of violence but it's awesome (I'm horribly like that), I thought it helped this book break the mold of the usual YA.
Also, the writing? Just as amazing as everything else, of course! I loved how the writing made me FEEL what the characters were feeling and honestly I cried more than once. For me, crying because of a book is always a sign of it's perfection. I love when a book's writing is so wonderful it actually brings out emotions in the reader.
This book is VERY reminiscent  of "The Hunger Games". It bothered me only a little bit that it was so similar but I got over it easily because it's still a very different book. The arena the Golds compete in is similar to THG as well as the factions since they're very reminiscent of the Districts in THG. But like I said it's different too, for example "Red Rising" is by far more violent and gory and I LOVED it for that. There's also a lot more strategy to it as well, which once again I loved.
Let's see here……hm…..the characters? Were as freaking awesome as everything else in this book! They're ruthless, savage, and will do ANYTHING to further their own agendas. I love characters that are this complex and developed, seriously, ALL of them! I was amazed with Brown's skill to take so many secondary characters and develop them in a few sentences!
Darrow is a great narrator, I loved how fiery he is but yet he knows he has flaws and weaknesses. He has his moments where he'd have his moral lines blur but overall he never forgot his purpose in doing all of this. I've seen people complain that Darrow is a "Gary Stu" because he's chosen and perfect which I can understand but overall I saw that Darrow did have his flaws and I adored him.
The secondary characters were all fantastic as well, honestly it was like having a bunch of other main characters alongside Darrow. I loved how Pierce Brown could make you go from hating a character to loving one in a matter of sentences and vice versa! Everyone was so full of surprises.
I'd also like to take a moment and share my love for both Pax and Sevro who were both the most vicious and adorable characters I've ever had the pleasure of reading about. That is all.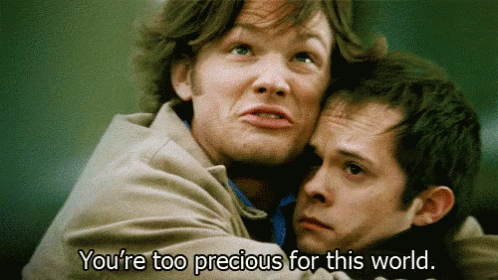 The romance definitely isn't the central focus of the plot but it is important as Darrow's love for his wife, Eo, is his main driving force. I thought those two were very adorable and Darrow is just so sweet and loves his wife so much, ugh, feels!
There is a bit of another romance in the story that I also was  a big fan of but I won't get into details because….spoilers!
I am concluding that "Red Rising" is an amazingly perfect book and I, personally, found nothing wrong with it. I just had so many emotions and so much FUN reading this book!
Hopefully this review was at least moderately helpful….and not just me gushing too much!
What I Loved:
The unique setting
The world building
The writing
The characters, who were wonderfully complex
Literally, everything
What I Didn't Love:
I highly recommend this book, seriously, especially for those of you who enjoy dystopians, sci-fi, or fantasy! I pretty much just recommend it anyways though…it's perfection!
Links: Goodreads / Amazon / Book Depository