I couldn't find the original creator of this tag but I did get the questions (and the idea to do this tag) from Hardback Hoarder! If you do know of the original creator of this specific version of the tag please let me know.
1.) What book has been on your shelf the longest?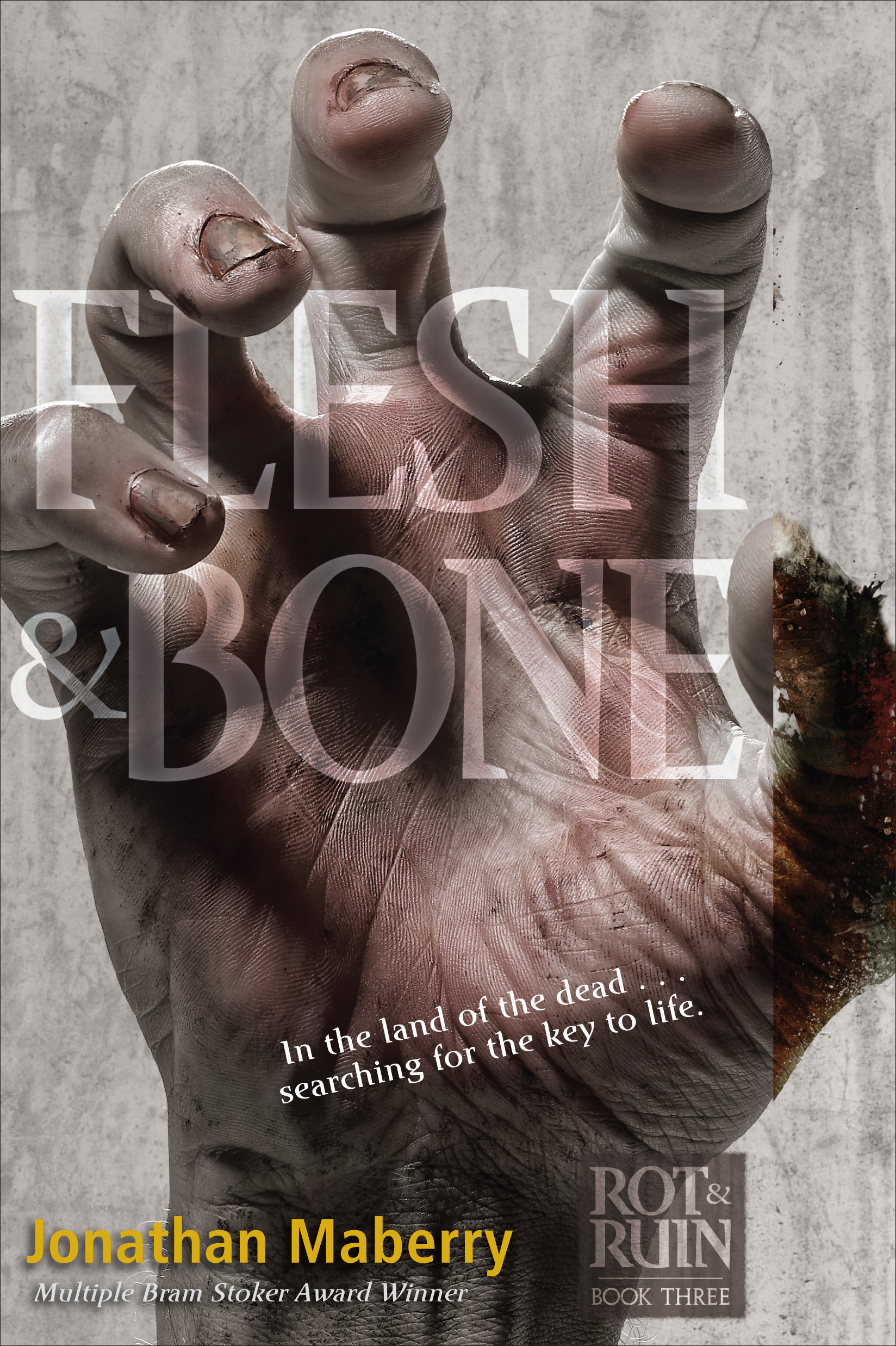 I'm not quite sure which book has actually, genuinely been on my shelf the longest but it's probably "Flesh & Bone" (Rot & Ruin #3) by Jonathan Maberry since 2012. I really like this series but just haven't found the time to continue on with it, also this is sitting on my "e-shelf" so to speak.
---
2.) What is your current read, your last read, and the book you'll read next?
Currently Reading: I Am Still Alive by Kate Alice Marshall
Last Read: Contagion by Erin Bowman (which was freaking amazing)
Next Read: Hullmetal Girls by Emily Skrutskie (Buddy Read with Destiny @ Howling Libraries!)
---
3.) What book did everyone like, but you hated?
"Sky in the Deep" by Adrienne Young, with this one I definitely feel like a black sheep! I thought this would be more Viking-ish than it was, overall it was just a lot of chores and nothing happening at all. But I seem to be one of the only ones who felt this way!
---
4.) What book do you keep telling yourself you'll read, but you probably won't?
"Dead Until Dark" by Charlaine Harris, I wanted to read this because I loved 'True Blood' but in reality I'm probably never going to actually read it. I'll stick with re-watching the show!
---
5.) What book are you saving for retirement?
"The Way of Kings" by Brandon Sanderson probably! This thing is huge (over 1,000) pages and from what I got out of "Mistborn" it's probably going to be very detailed so I like to take my time.
---
6.) Last page: read it first, or wait until the end?
I always wait until the end! I might have read it first when I was a lot younger but now I know the joys of not spoiling myself, if I know how it ends I don't personally see the point in reading the rest.
---
7.) Acknowledgement: waste of paper and ink, or interesting aside?
I don't think it's ever a waste of paper for an author to acknowledge people who helped them on their writing journey. Do I always personally read them? No. But I usually like to glance through them since sometimes an author will thank some of our fellow bloggers and that's always neat to see!
---
8.) Which book character would you switch places with?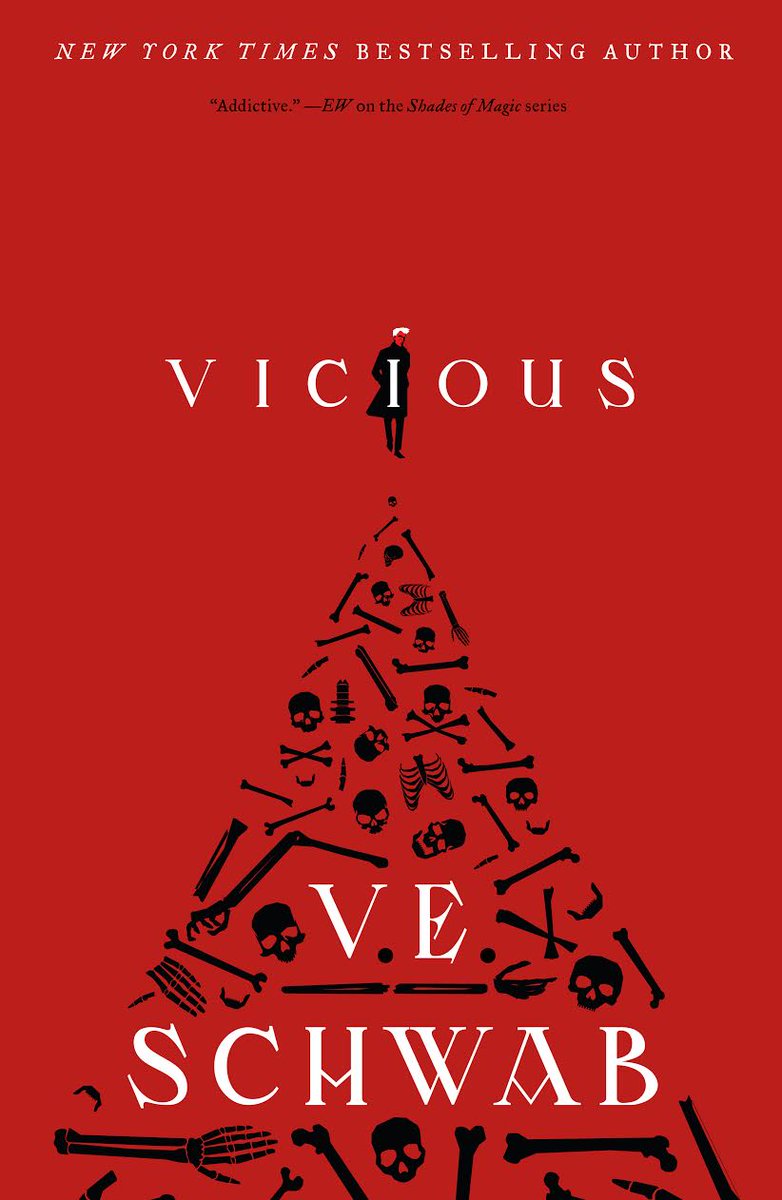 Maybe Sydney Clarke from "Vicious", just so I could have Dol as a dog and hang out with Victor Vale.
---
9.) Do you have a book that reminds you of something specific in your life? (Place, time, person?)
This is an odd question for me and I'm sure if I sat and thought about it long and hard I'd think of something better but can I just say the entire Harry Potter series reminds me of my childhood?
---
10.) Name a book that you acquired in an interesting way.
I'm going to assume "an interesting way" wouldn't mean buying or getting as a gift? I suppose one instance I can think of was my cousin was going through some of her old things for a garage sale and she had the entire Uglies series by Scott Westerfeld and she didn't like them. I had the first two books but not the last two so she gave me the last two and got to put the others in her garage sale. Nothing fancy but hey I think this counts!
---
11.) Have you ever given a book away for a special reason to a special person?
Same cousin I talked about in the above question, I gave her my copy of "These Shallow Graves" since I had already read it. Once again, nothing too crazy.
---
12.) Which book has been with you the most places?
I'm not sure about how many places it's actually been with me to but I did carry it around quite often since it's a funny, quick read.
---
13.) Any "required reading" you hated in high school that wasn't so bad two years later?
I don't know since I've never re-read anything that was required reading. I did, however, read "The Hound of the Baskervilles" when I was a kid and liked it and then it was required reading when I got older, still enjoyed it though.
---
14.) Used or brand new?
Both, I can't choose between the two since both are find with me!
---
15.) Have you ever read a Dan Brown book?
Yes, I have read the first three books in the Robert Langdon series and I liked them! I don't get why it's such a bad thing to like or read his books, I know not everyone says that but there are a lot of book shamers out there and they come after Dan Brown books for some reason.
---
16.) Have you ever seen a movie you liked more than the book?
Nope, never. Sure there are some movies that do a great job but never better than the book.
---
17.) Have you ever read a book that's made you hungry, cookbooks included?
"Heartless" by Marissa Meyer, there are so many food descriptions in this book and they all sounded delicious!
---
18.) Who is the person whose book advice you'll always take?
I actually have three lovely women I always take recommendations from, whether it's directly or indirectly via their reviews: Destiny @ Howling Libraries, Ariana @ The Quirky Book Nerd, and Melanie @ Mel To The Any!
---
19.) Is there a book out of your comfort zone that you ended up loving?
There are two that were equally surprising for me since I usually don't like contemporary romances: "Paper Princess" by Erin Watt and "Royals" by Rachel Hawkins. They were so addictive and I couldn't help but love them!
Tag! You're It!
(As usual do not feel obligated to do this tag if you don't want to and sorry if you've done this one already, feel free to ignore this! Also if you'd like to do this tag but were not specifically tagged, consider yourself tagged!)
Destiny @ Howling Libraries
Amanda @ Metal Phantasm Reads
Swetlana @ The Caffeinated Bookworm Life
Nicole @ A Myriad of Books
Ariana @ The Quirky Book Nerd
Anna @ My Bookish Dream
Meghan @ Meghan's Whimsical Explorations & Reviews
Zeezee @ Zeezee With Books
Follow Me Elsewhere: Twitter * Instagram * Goodreads