This is actually a sort of "Part 2" post since I did the same sort of post back in 2018, so I'll link that one here. I've got a fresh set of book recommendations this year just in time for Valentine's Day! So if you're like me and don't enjoy a lot of romantic reads these books are for you! I'll link full reviews if I have them as well as linking each title to their respective Goodreads pages, these aren't listed in any particular order.
Happy Valentine's Day, everyone! (How cute and hilarious is this gif?!)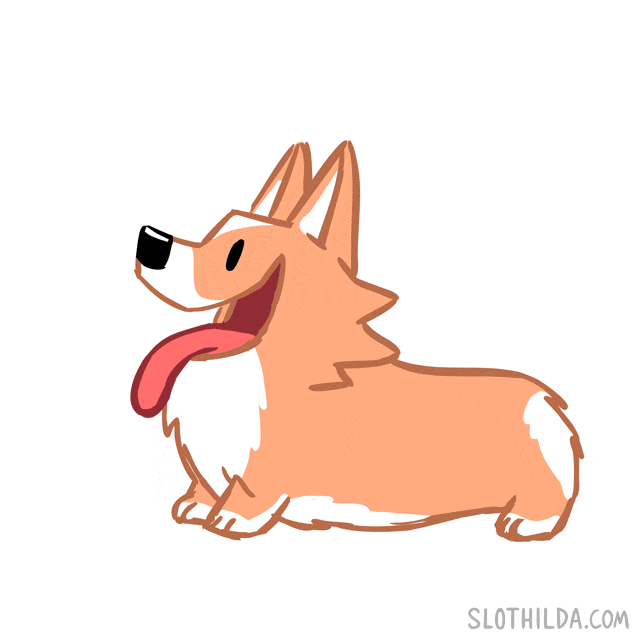 ---
All Systems Red (The Murderbot Diaries #1) by Martha Wells
This novella is fantastic and a perfect read if you want to be fully engrossed in a story! It's a sci-fi novella about an android/robot who hacks its governor module and calls itself Murderbot. Murderbot is so hilariously sarcastic and it's such a treat reading from their POV, the book is also just full of action as well. All around a great read!
---
Darling Rose Gold by Stephanie Wrobel
(Full Review Here)
This book is pretty twisted but it is addictive and fast paced. It's about Munchhausen by proxy with a mother abusing her daughter and the daughter….getting revenge. As I said it's pretty twisted but you won't be able to put it down!
---
The Return by Rachel Harrison
(Full Review Here)
I cannot recommend this book enough, honestly. It is horror but it's so atmospheric and subtle at first that you could almost pretend it isn't, until the very end that is. The ending is dang creepy! But the characters are really interesting and complex and the setting is so wonderfully strange that I couldn't help but be completely engrossed in this book. It's about a group of friends reuniting for a weekend retreat when one of the friends has finally returned after being missing for 2 years.
---
The Haunting of Ashburn House by Darcy Coates
Another horror novel, sorry guys but they're perfect "anti-romance" books! This one has a sort of Gothic feel to it though and it's super creepy. A young woman inherits a house from a relative she never knew and there's some strange things going on there. Also there's a wonderful cat sidekick! Cats! Also Darcy Coates' writing is just so beautiful.
---
 I Am Still Alive by Kate Alice Marshall
(Full Review Here)
I'm usually not a big fan of survival stories, they tend to be a little too tedious for me. But this book is certainly not boring! It is a survival story about a young girl trapped out in the Canadian wilderness alone with her dog after her father was murdered. And she plans on getting revenge on the men who did it. It's a great read and actually kind of underrated.
---
Lock Every Door by Riley Sager
(Full Review Here)
This is a very riveting thriller, and it's one of my new favorites. The best part about it is it's so atmospheric and the setting is fun and creepy all at the same time. A young woman gets hired to "apartment sit" in an old, elite apartment building in New York City. It's really too good to be true especially when one of the other apartment sitters goes missing without a trace. It's so good, you guys! Read it!
---
Pan's Labyrinth: The Labyrinth of the Faun by Cornelia Funke & Guillermo del Toro
This book expands a lot on the movie of the same name. It's a dark fairy tale that is expertly written and very engrossing. If you're a fan of fairy tales and don't mind some very dark elements in them then I definitely recommend checking this book out. Also if you enjoyed the movie and want even more world building it's excellent for that too!
---
The Lamb Will Slaughter The Lion (Danielle Cain #1) by Margaret Killjoy 
Another little novella from Tor about a queer punk rock traveler going to a squatter town to investigate the suicide of her friend. However, after arriving she learns the town has summoned a spirit to act as their judge and executioner, a blood red three antlered deer, and it begins to turn on them. This is such a creepy, diverse story and I'm in love with it! If you like interesting urban fantasy and want diverse characters this is for you!
---
Full Throttle by Joe Hill
(Full Review Here)
This is an anthology full of amazing, well written stories. Quite a few of them are horror based but there are some really touching stories as well as fantasy and sci-fi stories. There's honestly something in here for everyone and Hill's writing really is fantastic.
---
My Sister, the Serial Killer by Oyinkan Braithwaite
Another novella (I consider it a novella anyways since it's only 226 pages) that takes place in Nigeria about a young woman who cleans up after her sister's murders. It's a very interesting story and one that's fun yet dark at the same time.
Have you read any of these books? What did you think?
What are some of your favorite non-romantic reads? 
Do you enjoy reading non-romantic books for Valentine's?
Let me know in the comments! 
Follow Me Elsewhere: Twitter * Instagram * Goodreads