I haven't done a good ol' book tag in such a long time! I've got a looooong list of them as well and I'm very behind so sorry to all of you who've nominated me recently I'll get to it….eventually! I was nominated to do this tag by Reg at She Latitude and Ashley at Dreaming Through Literature thank you to you both and all of you readers be sure to head over and check out both of these ladies' blogs, they're awesome!
How Do You Keep Track Of Your TBR Pile?
I pretty much just use Goodreads to add books to my TBR and keep track of what all is on there, I'm a hardcore mood reader so I don't really prioritize any books unless it's an ARC. I just kind of read whatever I feel like reading. *shrugs*
Is Your TBR Mostly Print or eBook?
Definitely mostly print books but I do have quite a few eBooks as well, I'm just a sucker for pretty covers…..
A Book That's Been Been on Your TBR List The Longest
Um…..I don't think I can quite pinpoint the book that has been on it the longest but it's probably "The Lord of the Rings" by JRR Tolkien. Love the movies, read "The Hobbit", but haven't quite gotten to these books yet. A day may come when I finally get to read them but……
A Book You Recently Added to Your TBR
This was recommended to me by Ashley at Dreaming Through Literature and I very much trust her opinions on graphic novels so I checked it out of course and then added it to my TBR. I'm really new to graphic novels still so I definitely appreciate recommendations for newbies like myself.
"An Adventure Time/Alice in Wonderland-style epic that smashes it's cute little face against grown-up, Tank Girl/Deadpool-esque violent madness. Follow Gert, a forty year old woman stuck in a six year olds body who has been stuck in the magical world of Fairyland for nearly thirty years. Join her and her giant battle-axe on a delightfully blood soaked journey to see who will survive the girl who HATES FAIRYLAND."
A Book In Your TBR Strictly Because of its Beautiful Cover
I saw "Labyrinth Lost" floating around for a while and just had zero interest in it but the more I saw it the more I just loved the cover and the more my interest grew. I mean look at it! It's gorgeous! So eventually I added it to my TBR because it was too beautiful and then the description actually sounded pretty good as well, I have an eARC of this too. I almost regret getting an eARC because now I won't have the beautiful physical copy.
A Book on Your TBR You Never Plan on Reading
Honestly I do plan on reading all of the books on my TBR, because what's the point of adding them and taking up virtual space if you're not going to read them? I like to keep my list remotely organized.
But if there is a book I may never get to it would be "House of Leaves" by Mark Z. Danielewski. It's something that sounds interesting and the format is unique buuuuuut I probably won't ever read it.
An Unpublished Book on Your TBR That You're Excited For
Soooo excited for this since I really enjoyed Dawn Kurtagich's debut book "The Dead House", the title sounds deliciously creepy, and the cover is gorgeous! I love some creepy YA horror and I think this one will be amazing.
A Book on Your TBR That Basically Everyone's Read But You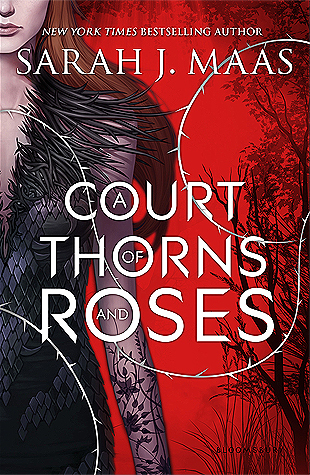 Pretty much everyone has read this book! Everyone! Since it's by Sarah J. Maas that's no big surprise considering how insanely popular her Throne of Glass series is. I do have a physical copy of this book waiting on my shelf for me but since I didn't really love "Throne of Glass" I'm a little leery of reading this one.
A Book on Your TBR That Everyone Recommends To You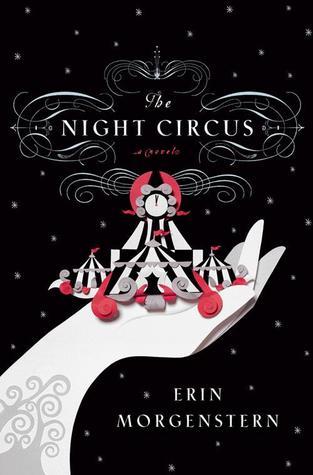 This is a book that's very popular, everyone has read it, everyone re-reads it, and everyone recommends it. At least it feels that way to me, a lot of my blogger friends loooove this book so that's basically all the recommendation I need!
A Book on Your TBR That You're Dying To Read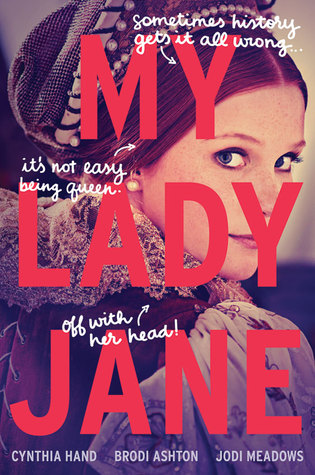 "My Lady Jane"!!!!!! I'm putting myself on a bit of a book-buying ban otherwise this baby would be in my hands now! From the sample I read it sounds hilarious and charming, I just can't wait to read it!
Tag! You're It (I'm going to tag a couple of the newest blogs I've followed!):
If you've already done this tag or just don't want to that's fine!
And if you'd like to give this tag a try consider yourself tagged as well!