So this is pretty self explanatory but this post is going to be about all of the elements I personally think would make up the perfect YA Fantasy book! These are things that will guarantee a 5 star rating from me! I'm thinking this may be a sort of series of posts I'll do and just switch up the genres so we'll see how this one goes first. I'm not really sure if this counts more as a discussion post, bookish list, or just a random post!
I will also provide examples of books I feel embody these "ingredients"  perfectly and will also link reviews if I have them! This post is also very similar to another I did that
Also I'll be using quite a few gifs so if you don't like gifs….well….don't continue on then because there are more than a few and they're lame but also perfect!
World Building
Yes most fantasy books have world building but the key thing for me is that it's well developed and complex world building. I want to know every detail about the world the story is set in from the land to the cultures, tell me everything! It just isn't fantasy unless the author can thoroughly transport me into the world they've created.
I also want it to be unique and creative, I don't like reading about the same 'ol things that are overused in every YA fantasy book. I want different groups of people with unique features or ways of life, magic, creatures, kingdoms, everything! I could care less about a female heroine staying cooped up in a castle all day and fretting over boys and ball gowns.
Example: "Nevernight" by Jay Kristoff
---
Unique Mythology
This one goes hand in hand with the world building but I do find that while a book may have good world building it may not necessarily have any mythology of its world. I like when stories are provided about why certain events occurred or stories about the gods and deities that might inhabit the world or even tales of ancient heroes and battles. I feel original mythology (or mythology based off of "real" mythology) really adds a whole lot more to the world building.
Example: "Stormdancer" by Jay Kristoff
---
Strong, Badass Characters
I don't know about you guys but I don't like my YA fantasy books full of helpless damsels, I like strong and badass characters who prove their badassness! This could also go towards well-developed and three dimensional characters in general as well, because a good fantasy book needs fleshed out characters.
Example: "And I Darken" by Kirsten White (I know technically this is historical fiction but let's let it slide…)
---
Crazy Plot Twists!
Everyone loves a good plot twist, it keeps things interesting and sets the pacing of the book. I personally love when there's revenge, betrayal, and even court intrigue (mind games!) in my YA fantasy because I feel it gives the characters a lot more drive. I can't tell you how disappointed I get when there isn't at least a LITTLE bit of a revenge or betrayal story in a fantasy book!
Example: "The Winner's Curse" by Marie Rutkoski
---
Mythological Creatures and/or Animal Companions
What can I say? I'm an animal lover and therefore it just makes sense that I love the inclusion of fantastic beasts and animal companions in my YA Fantasy! I feel it makes the world a lot more immersive when there are creatures from myth included because it just feeds the imagination more, fantasy IS all about escape from reality after all. Also talking animal companions, who doesn't wish animals could talk?
Example: "Stormdancer" by Jay Kristoff
---
Magic
(Duh)
Now first of all I'm definitely not saying a YA fantasy book HAS to have magic to be incredible because it most certainly does not, I personally just love having it included. However, it has to be well done! I like when the magic system is really creative and unique and is NOT all powerful, because magic does have consequences after all. The example I'm using is "The Impostor Queen" because it embodies all of those perfectly, the magic system is unique and powerful but not all powerful it comes at great cost.
Example: "The Impostor Queen" by Sarah Fine
---
NO Romance!
(Or it at least has to be well done)
I get really sick and tired of YA fantasy books that get muddled down in tropes such as love triangles and insta-love or plots that centralize around the romance instead of vice versa. So for me, ideally, a YA Fantasy would have zero romance or at least one that isn't riddled with tropes and doesn't take over the entire plot.
Examples: "The Forbidden Wish" by Jessica Khoury & "Half a King" by Joe Abercrombie
---
Even/Fast Pacing
Who hates slow pacing in books?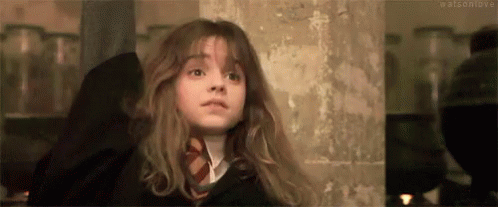 Me! This is kind of just how I feel with every book in general but it definitely feels like a lot of YA fantasy books get really bogged down with world building and details sometimes that the pacing is super slow. So I like some fast paced YA fantasy!
Example: "Six of Crows" by Leigh Bardugo
---
Attention Grabbing Beginning
This almost goes hand in hand with the pacing I mentioned above but how am I supposed to be interested in the world you've created if your story doesn't grab my attention immediately? Let's get thrown right into the nitty gritty (but also maybe have a little explanation too…no one likes being completely lost)!
Example: "Kingdom of Ash and Briars" by Hannah West
---
Morally Gray Characters
You can't really have wonderful plot twists unless you have some morally grey characters in the mix because they definitely spice things up! Who can you trust? No one! I love how thrilling it is being unable to guess a "gray character's" intentions or actions it really adds the element of surprise and shock factor to your twists because they're all the harder to see coming. I also like to be torn between characters like that because I'm weird and like pain apparently.
Example: "Half a King" by Joe Abercrombie
Do you agree with any of my "ingredients"?
Are there any "ingredients" in making the perfect YA fantasy that you felt I missed?
What makes up the perfect YA fantasy book for you?
Let me know in the comments!