It's my favorite time of year again, Halloween! I've been excited all week to read horror books, watch scary movies, and do a Halloween book tag of course!
Michelle over at Book Adventures hosts this meme every week and she has decided to make this fabulous Halloween Book Tag herself! Make sure you guys credit her and go check out her blog.
I'll be treating all of these as questions even though they technically aren't, just so you know.
---
1.) Favorite Scary (Must Read) For Halloween?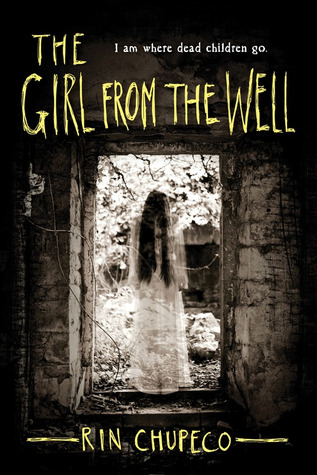 This book is probably one of the scariest I've ever read, period. Is it scary the entire way through? No. It's still fucking terrifying though! The best way for me to describe it is to compare it to two well known (scary as shit) horror moves, "The Ring" and "The Grudge". Just so you all know I watched "The Grudge" when I was in the 4th grade and I can't even THINK about that movie and not have nightmares, so when I compare this book to that then you understand fully how scary this book is.
If you want to read a longer more gif-filled rant about this book then you can check out my review for it here.
2.) Scariest Book Cover, Like Ever?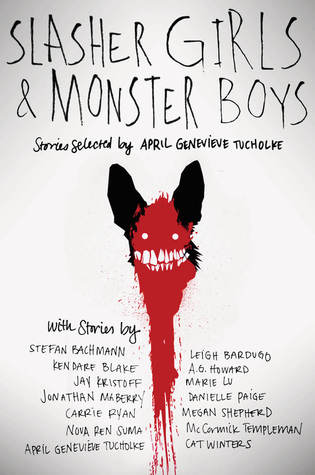 I would have said the cover for "The Girl From The Well" is the scariest cover BUT I just used that book for the previous question. So instead I'll go with the cover for "Slasher Girls & Monster Boys" because something about that little…creature thing on the front really creeps me out. Just look at it! It's disturbing! Although the content within the book is just as scary if not scarier so readers beware!
3.) If You Could Go Trick-or-Treating With Any Author, Who Would You Pick?
Kendare Blake, she wrote "Anna Dressed in Blood" and after reading that I have come to the terms that she is a horror writing goddess and I would therefore LOVE to run around on Halloween with her!
4.) If You Could Dress Up As Any Bookish Character For Halloween, Who Would You Be?
Eowyn from "The Lord of the Rings" because she's a total badass, 'nuff said. This way I can run around pulling my helmet off yelling "I am no man!" and that'll be great.
5.) If You Could Find Anything (From Any Book) In Your Trick-or-Treat Stash, What Would You Hope To Find?
Am I allowed to assume my Trick-or-Treat bag is bottomless like Mary Poppins' bag? If so I want the Iron Throne from "A Song of Ice and Fire" so I can be the One True Queen of Westeros. We're talking about the REAL Iron Throne here, you know the one that's huge and made out of thousands of swords, NOT that little piddly shit that passes for it on the TV show.
And if I have to pick something that will realistically fit into a Trick-or-Treat bag I'm going to go with a dragon egg, at least one. That way I will have a dragon in which I will TAKE the Iron Throne and be the One True Queen of Westeros.
Either way I'm going to be queen.
6.) In What Fictional World Would You Like To Go Trick-or-Treating?
The Harry Potter Universe. I'm not sure if anyone actually goes Trick-or-Treating in this world but I'll definitely settle for eating at the Halloween feast in the Great Hall.
7.) What Book Villain Would You Not Like To Meet Alone In A Dark Alley On Halloween?
The Dark Lord, and since Voldemort AND Sauron both have that title I'm just going to go with both. I don't want to meet ANY Dark Lord in an alley on Halloween.
8.) Would You Rather Dress Up As A Vampire, Zombie, Werewolf, or Shadowhunter?
A vampire I guess, I wouldn't really be interested as dressing up as any of those ESPECIALLY not a Shadowhunter…..don't even get me started on those guys but I'd go with Rose Hathaway from the Vampire Academy series. Yes technically she's a dhampir but we won't go into those details.
9.) Pick A Candy (Just One) From Harry Potter That You Would Love To Find In Your Stash?
Fizzing Whizbees, I don't have a reason really. They look cool, they'd probably taste awesome, and if they're the REAL magical Harry Potter kind I'd get to float a little bit.
10.) What Is Your Favorite Halloween Candy?
These delicious bastards! I also really enjoy candy corn but I wanted to go with something I love equally as much that's not as popular.
---
That about wraps it up everybody, so if you're looking to do an awesome Halloween tag before this Saturday feel free to do this one! I tag you. Make sure to credit Michelle over at Book Adventures if you do!
Follow Me Elsewhere: Twitter * Instagram * Goodreads
(I seriously love "Hocus Pocus")