That's right kiddos it's that time of year again, Halloween! So I've put together a couple of great recommendations to get you in the right mood for this Saturday.
I'll list the books in order of least scary to the scariest, you'll everything from charming all ages books to middle grade books to the scariest books you'll ever read. Hopefully you find something to add to your TBR.
---
11.) How To Survive A Horror Movie by Seth Grahame-Smith
This book will show you how to defeat every person/creature that any horror movie could ever throw at you:
How to perform an exorcism
What to do if you did something last summer
How to tell if you've been dead since the beginning of the movie
How to stay awake for a week
What to do when an evil vehicle wants you dead
Oh and did I mention that it's down right hilarious and full of pop culture references?
Perfect For: Definitely a must read for any horror movie lover, like myself.You'll appreciate all of the classic horror movie references throughout and laugh your ass off the entire time.
10.) The Graveyard Book by Neil Gaiman
The story is about Nobody Owens who lives in a graveyard full of ghosts and other supernatural beings. Bod has lived there all his life and knows little of the world outside the graveyard, that is until the man Jack (who killed Bod's family when he was a baby) finally tracks him down.
Perfect For: A perfectly spooky read for all ages, it is absolutely charming and heartwarming as well as full of adventure. Where's the spooky come in then? There's everything from ghosts, to werewolves and vampires. Perfect for Halloween.
9.) The Last Apprentice: Revenge of the Witch by Joseph Delaney
Old Gregory has been the county's Spook for years, rooting out evil and ridding the world of it. Now he needs to train someone to take his place, an apprentice, which is where Thomas Ward comes in. He wasn't the first apprentice but he will be the last.
Perfect For: Once again all ages, it's got witches, boggarts, and ghouls, you name it. Plus a handful of eerie scenes, that are sure to put chills up your spine. Who doesn't love a good story with good guys taking down supernatural forces?
8.) Dracula by Bram Stoker
A classic, how could I make a list of must read horror books for Halloween and not have "Dracula" on it?
Trust me when I say this is a classic that you can easily get into, it's full of terror and thrills, and the overall feeling of the entire book is plain ol' eerie. That's really all I can say, it's a classic for a reason people. Because it's AWESOME.
Perfect For: Anyone who loves classics, vampires, or good old fashioned horror.
7.) Rot & Ruin by Jonathan Maberry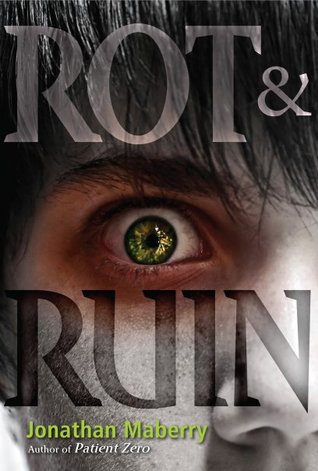 Benny Imura lives in a post-apocalyptic world full of zombies, and in order to not get his rations cut in half Benny must find a job at age 15. What better job to get then to be trained as a zombie hunter by his older brother Tom? Not to Benny, he'd rather be doing anything else actually. But what starts out as learning how to make a living turns into learning what it means to survive and be human.
I have a mini review for this book here.
Perfect For: People who love a lot of heart wrenching feels alongside their zombie horror fiction. It's on this list because it has zombies, zombies are for Halloween and this is a good book. Read it.
6.) The Merciless by Danielle Vega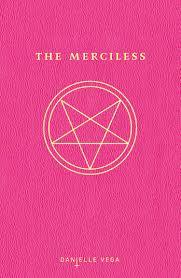 A super gory and slightly creepy book about a group of girls attempting to perform an exorcism on another girl. This book makes you question if something supernatural is really happening or if it's simply the dark nature of humanity.  If I wanted to compare this to something I'd say it's a cross between "The Exorcist" (or any movies with exorcisms really) and "Mean Girls".  Don't get me wrong this book is pretty creepy, slightly scary, and down right gory. Definitely worth checking out for any YA horror fan.
I have a review for this book here.
Perfect For: People who LOVE gore and a lot of girl drama.
5.) The Dead House by Dawn Kurtagich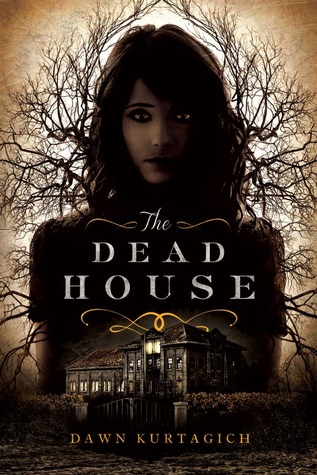 This book is everything from psychologically twisted to supernaturally sinister, it'll definitely give you goosebumps.
It's been 20 years since a fire at Elmbridge High killed three students and left one missing: Carly Johnson. And the main suspect in the case is Kaitlyn, who is the alter ego of Carly. Carly comes out during the day and Kaitlyn the night. During the night is when the mystery of the Dead House appears as well as a dark and evil magic that torments the students of Elmbridge High. Is what haunts Kaitlyn psychological or supernatural? A question you'll be asking even after you finish the book.
Even EXPLAINING this book gets my brain all twisted and confused. You can find my review for it here.
Perfect For: Anyone one who enjoys books where you get completely mind fucked with a paranormal twist.
4.) The Shining by Stephen King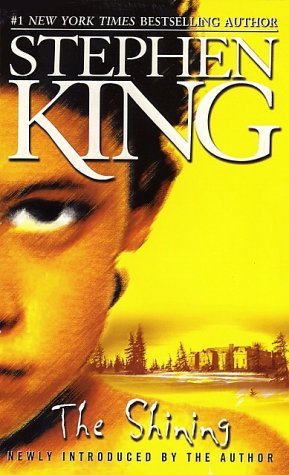 A classic in it's own sense because who hasn't at least heard of "The Shining"? Plus I have to have some kind of King book on a list of scary books, obviously. Besides reading this book honestly scared me half to death, it scared me worse than the movie ever did.
(I'm taking this description from Goodreads because not only am I lazy but I am fairly confidant in the fact that everyone reading this already knows what "The Shining" is about)
Past horrors and evil lurk in Colorado's Overlook Hotel, threatening winter season caretakers Jack Torrance, his wife Wendy, and their young son, Danny. Gifted with the shining, a clairvoyant Danny must battle the darkest evil in the remote hotel in an attempt to save his family from its influence.
Perfect For: People who want to read a classic horror book, people who want their pants scared off, or any fan of Stephen King.
3.) Anna Dressed in Blood by Kendare Blake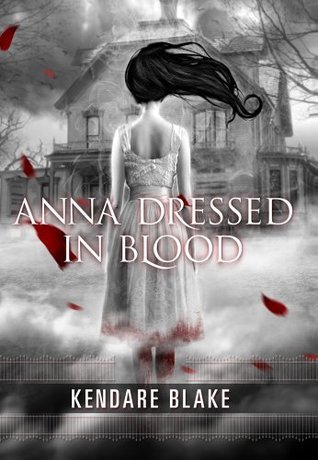 If you're looking for a fantastic YA horror book then look no further than "Anna Dressed in Blood", if you ask around for book recs in this genre then pretty much EVERYONE well recommend this book. It's gory, scary, and just an all around enjoyable book. Anna is a badass.
Cas Lowood hunts ghost, like his father did before one killed him first. Cas is now in search of a ghost the locals refer to as Anna dressed in blood ,and she is like no other ghost he's faced before she's much more powerful. She's killed anyone and everyone who's entered her house and yet…she spares Cas's life.
You can read my review for this crazy good ghost story here. 
Perfect For: Fans of gory horror, ghosts, and that's it mostly…ghosts…gore…gory ghosts.
2.) Slasher Girls and Monster Boys stories selected by April Genevieve Tucholke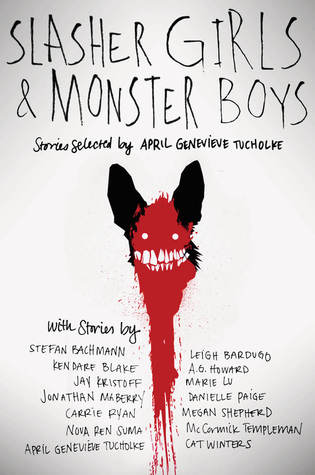 An anthology of some of the best YA authors and horror authors around, it's really REALLY awesome I can't gush about this book enough. I mean it's a book full of scary short stories and most of them will scare you shitless, seriously a couple of them had me legitimately looking over my shoulder while reading them.
You've got everything from psychological horror, gory/gruesome horror, supernatural creatures, and even some unsettling realism.
You can check out my review for every individual short story in this book here. 
Perfect For: Any fan of horror you'll find every type of horror in this book, also perfect for anyone looking to get the crap scared out of them for a few days.
1.) The Girl From The Well by Rin Chupeco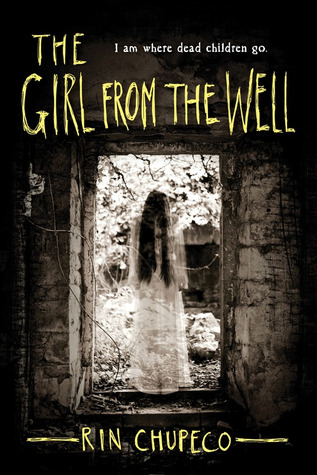 Probably my new favorite YA horror book. I mean it's horrifyingly scary and yet filled with a ton of fascinating Japanese ghost lore. I can't explain how scared I was reading this book, I didn't expect it at all.
Okiku is our narrating vengeful spirit who spends her afterlife hunting down and killing child killers,and a young boy soon draws her attention one that is covered in strange tattoos. And so we are drawn into a story involving children that can see dead people, creepy ass dolls, exorcisms, and scary ghosts.
You can check out my review for this amazingly scary book here. 
Perfect For: Horror fans (obviously), people looking for a book with really good Japanese ghost lore, and definitely for people looking to sleep with the lights on for several weeks after reading a book.
---
Well that does it for my Halloween book recommendations! Hopefully you found one that you want to hunker down with a bag of candy and read this week.
Happy Halloween!!!