Top Ten Tuesday is a weekly meme hosted by The Broke and The Bookish.
This week's theme is a Thanksgiving freebie which can be things you're thankful for, books you're thankful for, anything related to Thanksgiving! So I decided to just take the easy way out and do the Top Ten books I'm thankful for, these are going to be books I can't imagine living without!
I'm also going to stray away from answers that I KNOW everyone else is thankful for as well such as Harry Potter, The Chronicles of Narnia, and such because who isn't thankful for those?
10.) Nimona by Noelle Stevenson
This is a book that I loved so unexpectedly and finished it within a day because it's so awesome. Definitely recommend taking a look at "Nimona" even if you don't usually read graphic novels and if you're looking to get into graphic novels this is a great place to start. It's hilarious and heart-warming!
You can read my full review of "Nimona" here.
---
9.) And I Darken by Kiersten White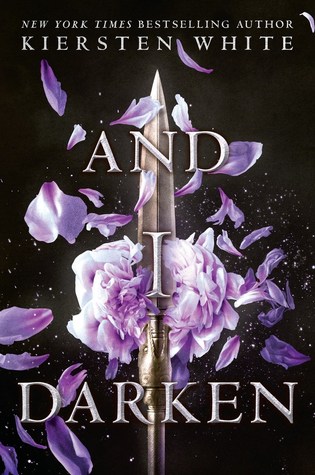 This is a dream book come true: three dimensional characters, a complex plot, and a gender swapped Vlad the Impaler! I have to say I'm just thankful for an actual badass heroine!
You can read my full review of "And I Darken" here.
---
8.) Gone Girl by Gillian Flynn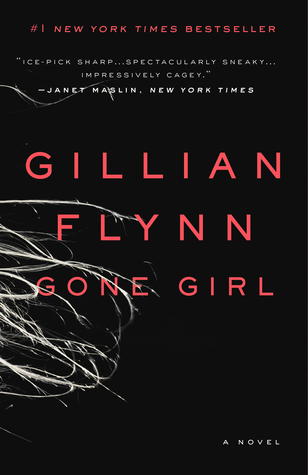 This is more of a I'm thankful for Gillian Flynn because she's an amazing author and I love all of her books. This is so original and twisted that I can't help but be super thankful it exists.
---
7.) Alice by Christina Henry
I love retellings and I especially love Alice in Wonderland retellings so having a dark, twisted, and horrific one is really cool and I'm definitely glad Christina Henry came up with the idea!
You can read my full review of "Alice" here.
---
6.) The Raven Boys by Maggie Stiefvater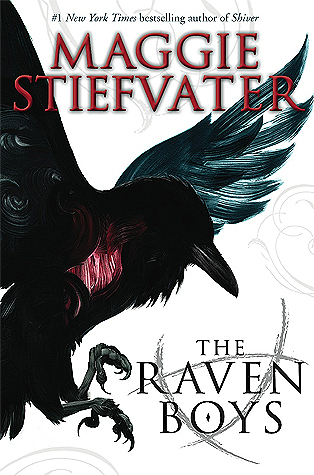 At first I absolutely did not want to read this series because I thought it was over-hyped and very romance focused but I'm very glad I gave it a shot because it's actually worth all the hype! I'm very thankful for such a great series (so far from what I've read) and amazing characters.
You can read my full review of "The Raven Boys" here.
---
5.) Daughter of Smoke and Bone by Laini Taylor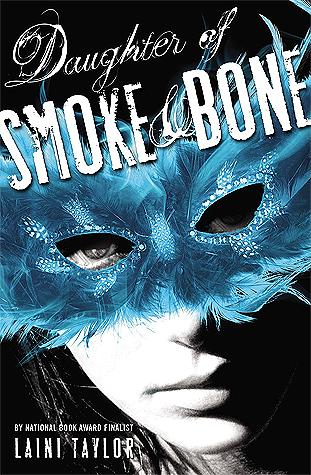 This was such a surprisingly wonderful book for me with it's fantastic world building and mythology and Laini Taylor's beautiful writing. I think it's safe to say I'm mostly thankful for Laini's writing though.
You can read my full review of "Daughter of Smoke and Bone" here.
---
4.) Slasher Girls & Monster Boys stories selected by April Genevieve Tucholke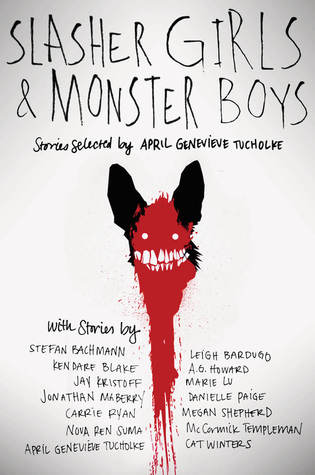 I love horror books and I love horror books that actually scare the crap out of me so of course I'm very grateful to have a book full of truly terrifying short stories!
You can read my full review of "Slasher Girls & Monster Boys" here.
---
3.) Vicious by V.E. Schwab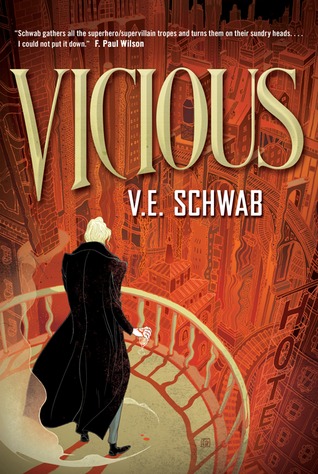 Morally ambiguous super powered humans? Yes please and enough said. We need more books like this!
You can read my full review of "Vicious" here.
---
2.) Illuminae by Amie Kaufman and Jay Kristoff
Crazy AIs, freaky space viruses, and spaceships. What more could I want? This book is the definition of adrenaline pumping and beside that it is 100% unique with both format and story.
You can read my full review of "Illuminae" here.
---
1.) Stormdancer by Jay Kristoff
Do you see a pattern here? Obviously I'm just thankful for Jay Kristoff because his books are fantastic in my opinion and they are some of the best fantasies I've read.
You can read my full review of "Stormdancer" here.
Have you also read any of these books? What did you think?
What books are you thankful for?
Let me know in the comments and feel free to link up your Top Ten Tuesday as well!