I was tagged by the always wonderful Michelle over at Book Adventures where she hosts a weekly feature called Book Tag Thursdays (which this tag was a part of) so be sure to head on over and check that out. Book Tag Thursdays is tons of fun so I hope you decide to participate! This tag was originally created by Emma at The Bookish Underdog.
Also I'm just going to say who doesn't love this song? I mean just hearing the words "Bohemian Rhapsody" instantly gets it stuck in my head and I love it.
I'll link up each book I choose with my reviews if I have them as well! Also there will be excessive use of gifs!
Mama,  Just Killed A Man: A fictional character's death that really upset you.
****Spoilers for The Knife of Never Letting Go!!!!!****
I'm following suit with Michelle and saying Manchee from "The Knife of Never Letting Go" because honestly I felt like a shallow husk of my former self after reading through that. I mean he's a sweet, loyal, talking dog! Who does that?! Patrick Ness apparently.
---
Carry On, Carry On: Pick a book that was hard to keep reading, but was worth it in the end.
I don't really have many of these and I didn't want to pick the same book as Michelle again (because "Gone Girl" is the perfect answer) so I'm going with "The Winner's Curse".  This wasn't anything excruciating to read through but the beginning was pretty slow and uneventful, however pushing through to the end was very worth it. All of the action and politics picked right up and makes you scramble for the sequel!
---
Sends Shivers Down My Spine: Pick a book with a beautiful cover/spine.
"Vengeance Road" even though this book wasn't my favorite I still think the cover is absolutely gorgeous, so much detail!
---
Goodbye Everybody, I've Got To Go: A book that you couldn't finish.
"Once Upon A Dream", a twisted retelling of Disney's Sleeping Beauty. Sounds awesome right? Wrong. It is not awesome. The writing and characters and story were all bland, bland, bland. I couldn't even finish half of the book let alone the whole thing.
---
Thunderbolt and Lightning, Very, Very Frightening: Which book did you find very, very frightening. 
"The Girl From The Well" because I'm a big baby, some people didn't find this book scary at all but I was terrified. I think a lot of it has to do with the fact that I watched "The Grudge" when I was in the 4th grade and I was so scared I couldn't sleep alone for a week. So if you want to scare me…..Asian girls with long dark hair in their faces.
Don't get me wrong though this was the FUN kind of scared, if that makes sense.
---
Bismillah, No! We Will Not Let You Go: Which book/series do you wish there had been more of.
Percy Jackson & The Olympians (but really who wouldn't say Harry Potter for this? I figured everyone would say that though). I zipped right through this entire series and I KNOW Rick Riordan has other series based in the same setting but I loved Percy okay?
---
Mamma Mia, Mamma Mia: Which book/series should be made into a musical?
 Okay, okay picture this "A Song of Ice and Fire: The Musical". Can you imagine the Red Wedding with song and dance? I can and it's glorious. I apologize for not really taking this question seriously….
---
The Head Banging Bit: Which book made you face-palm?
"Blackhearts" because I wanted actual pirates and not this whole insta-love-fest that I actually got….. with zero pirates.
And to this book I say: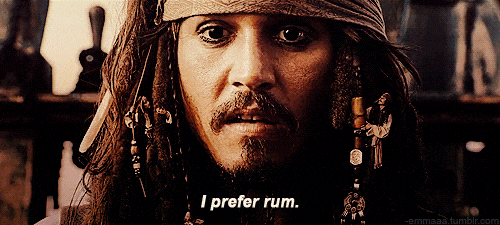 ---
Oh Baby, Can't Do This To Me, Baby: Pick a moment from a book where you felt the author was being mean to you.
"Nimona" because it ended and there wasn't more.
---
Nothing Really Matters To Me: Which characters did you not care about?
Pretty much everyone from "City of Bones" I was not a fan of this book at all and I could have cared less about any of the characters.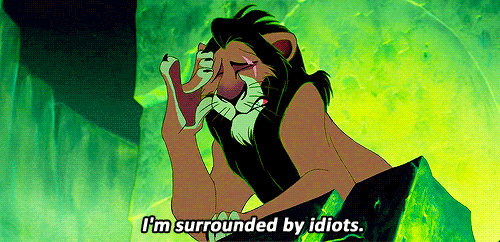 I'm not going to tag anybody this time around but PLEASE feel free to do this tag if you want to! You're tagged! Spread the "Bohemian Rhapsody" love!!